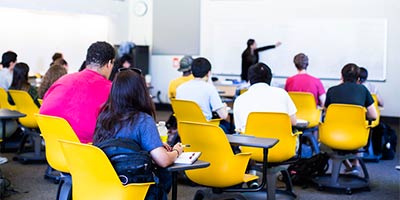 Each graduate group requires its students to serve as a Teaching Assistant (TA) during their program. Being a TA is the perfect opportunity to gain undergraduate teaching experience.
---
As part of the PhD degree requirements, students must TA at least one (CBC, Physics, QSB) or two (Applied Math) semesters. In addition to providing a source of funding, TA positions are central to the preparation of a pool of graduate students qualified to teach at post-secondary institutions. Serving as a TA provides valuable training and experience for:
Future roles as university faculty or career professionals
Preparation for the oral qualifying examination and oral defense of the dissertation
Development of clear and effective communication skills and ability to respond on the spot in an organized
For more information on TA appointments, visit the Funding section of our website.