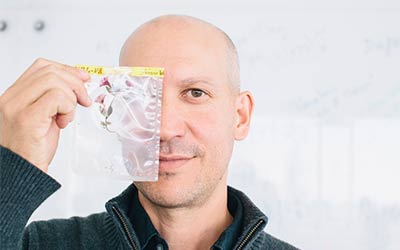 ---
The life sciences are undergoing a vast and fundamental metamorphosis from a discipline based on qualitative observation and description, into a quantitative science based on comprehensive datasets and predictive models. The Quantitative and Systems Biology Program takes advantage of advances in techniques and theory that bridge molecular and ecosystem scales toward the reunification of biology as a field. Biologists' ability to gather and integrate large amounts of quantitative data in field and laboratory settings is advancing hand-in-hand with theory and modeling to better explain and more successfully engineer the nature and diversity of living systems on Earth.
The Quantitative and Systems Biology Graduate Program at UC Merced provides individualized, research-based courses of study leading to M.S. and Ph.D. degrees. Research projects are available on diverse topics including:
biomolecular interactions
genomics and proteomics
microbial community and host-microbial interactions
cellular interactions in immune, neural and developmental networks; signal transduction
organ systems and whole animals (both vertebrate and invertebrate)
comparative ecology, evolution, and organismal biology
computational biology
Because of the interdisciplinary nature of the program and faculty, research projects often span multiple topics to address complex questions and linkages across levels of biological scale (e.g. molecules, cells, organisms, communities) typical of systems biology and quantitative biology (e.g. measuring individuals to describe populations). The Quantitative and Systems Biology Program offers particular opportunities for students interested in multidisciplinary projects at the interface of biology with other disciplines, including computer science and bioengineering. Career opportunities for graduates include research positions in government and industry, as well as academic positions at colleges and universities.
---